Academic Challenge Program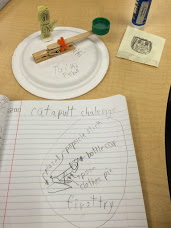 Within Edmonton Public Schools, there are Board-designated special education needs programs that help address the complex needs of our students. Westbrook School is a designated district site for Academic Challenge programming. For a student to be included in this program, he or she must meet district criteria to be identified as a Gifted and Talented learner.
Based on the Alberta Program of Studies, Academic Challenge programming supports students identified as high-ability learners with special education needs. Students are grouped together in various ways for enriched, challenging and well-paced programming designed to meet their learning needs.
Special Education programming supports students through:
assessment, consultation, or other services provided by specialists
an Individualized Program Plan (IPP) that outlines goals and objectives, guides programming , and monitors and communicates student growth.
For students currently attending an Edmonton Public School, please discuss your interest for this special education program with your child's current principal. For students not currently in an Edmonton Public School, please contact Westbrook School for more information.