Parking & Student Drop Off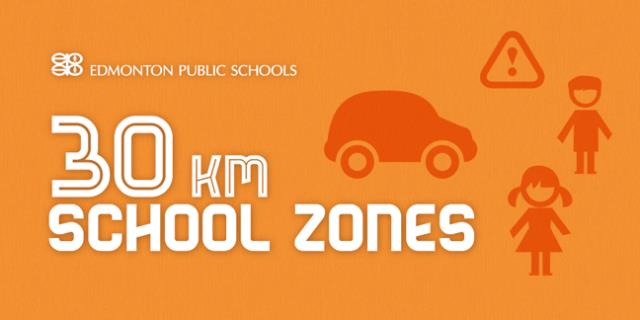 Streets and parking lots around schools are extremely busy at the start and end of the school day. Help keep our students safe by slowing down and following traffic safety laws.
Drivers must slow down to 30 km/h around schools between 7:30 a.m. and 9:00 p.m. Speed limits will be strictly enforced by both the Edmonton Police Service and the City of Edmonton's Office of Traffic Safety during posted hours.
Our Traffic Safety Tip Sheet includes suggestions on how to make your morning drop-off and afternoon pickup a little easier.
As always, you can help by:
remaining courteous, patient

driving slowly and watching for students crossing the road

abiding all traffic signage and laws

using designated crosswalks

respecting school staff and volunteers assisting with drop-off and pickup

parking further away from the school and walking the rest of the way

relieving traffic congestion by using ETS or consider active transportation as a way to get to and from school
Read WHY 30? Playground Zones Frequently Asked Question to f

ind out why 30km/h will improve safety around areas where children learn and play.