School Profile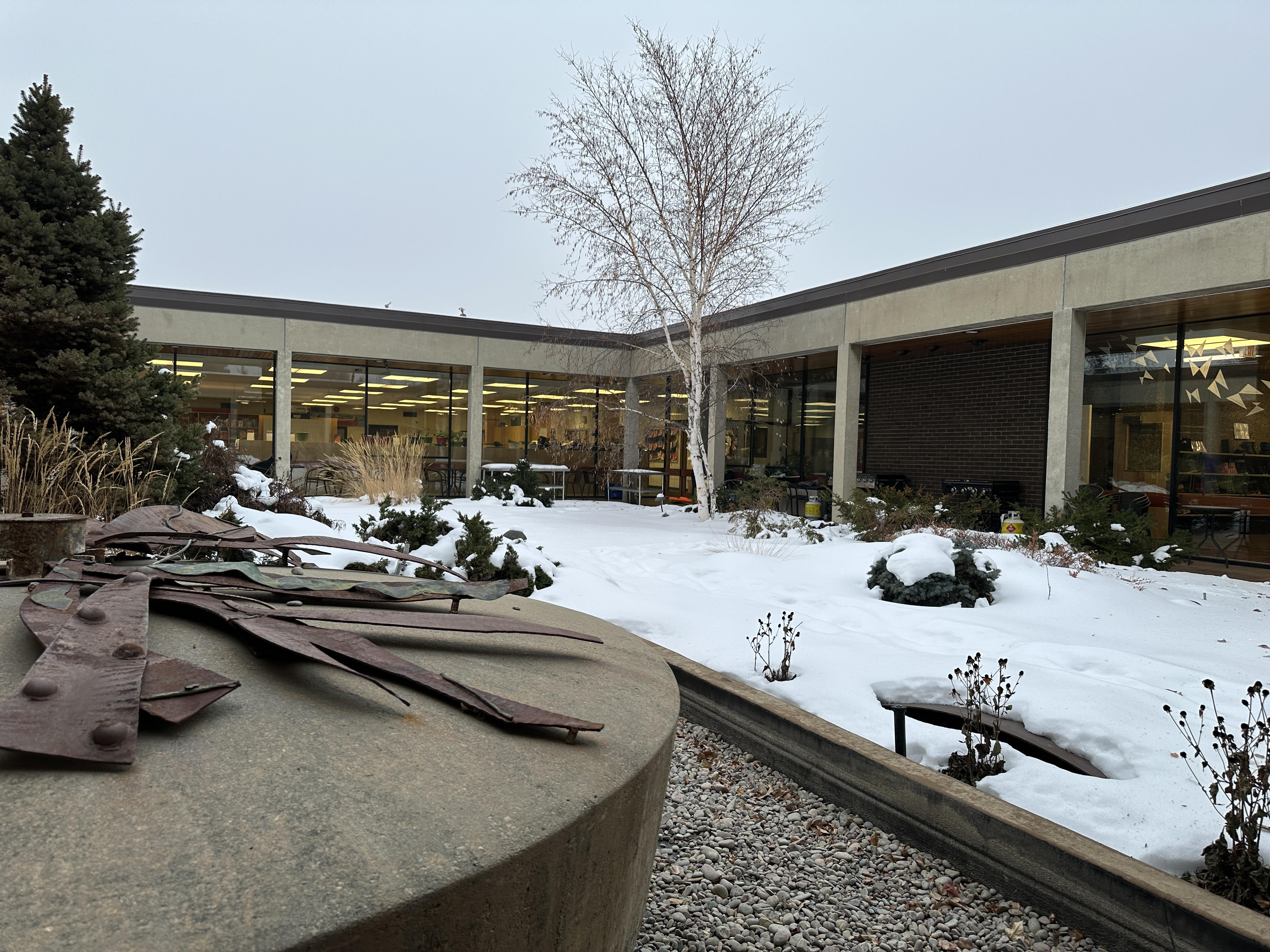 Strong immigration to our community enriches our culturally diverse school and our parent community plays a strong role in enhancing our students' learning. Connections with our extended community include work with our Community League, Music Enrichment Program, Harry Ainlay High School, Big Brother Big Sisters Boys and Girls Club and the University of Alberta.
All Grade Four to Six students receive French as a Second Language (FSL) programming and all Kindergarten to Grade Six students are exposed to Fine Arts programming. We offer literacy and numeracy support for students through our Pyramid of Intervention. ‌
The Westbrook Butterfly
The Westbrook Butterfly is an abstract representation of the school's focus of nurturing the "whole child;" it is a series of butterflies flying into the distance. This a metaphor for a child spending a period of time early in life in school preparing for the world and growing to become a focused, confident, contributing citizen of the world. The shape of the butterflies are derived from the letter W, to further represent Westbrook, while the number of butterflies corresponds with the number of grades (K - 6) in the school. The clean, contemporary font reflects the school's progressive approach to teaching and learning. The colours are contemporary and bold, and work with the butterfly to depict a sense of delicate strength, representative of a young child.
The Native Butterfly Legend
When the Westbrook Courtyard was redeveloped to represent the province of Alberta, students and guests attending the opening celebration were given butterfly seeds with the Native Butterfly Legend.
If anyone desires a wish to come true they must first capture a butterfly & whisper that wish to it. Since the butterfly can make no sound, the butterfly can not reveal the wish to anyone but the Great Spirit who hears and sees all.
In gratitude for giving the beautiful butterfly its freedom, the Great Spirit always grants the wish. So, according to legend, by making a wish & giving the butterfly its freedom, the wish will be taken to the heavens and granted.