Regular Program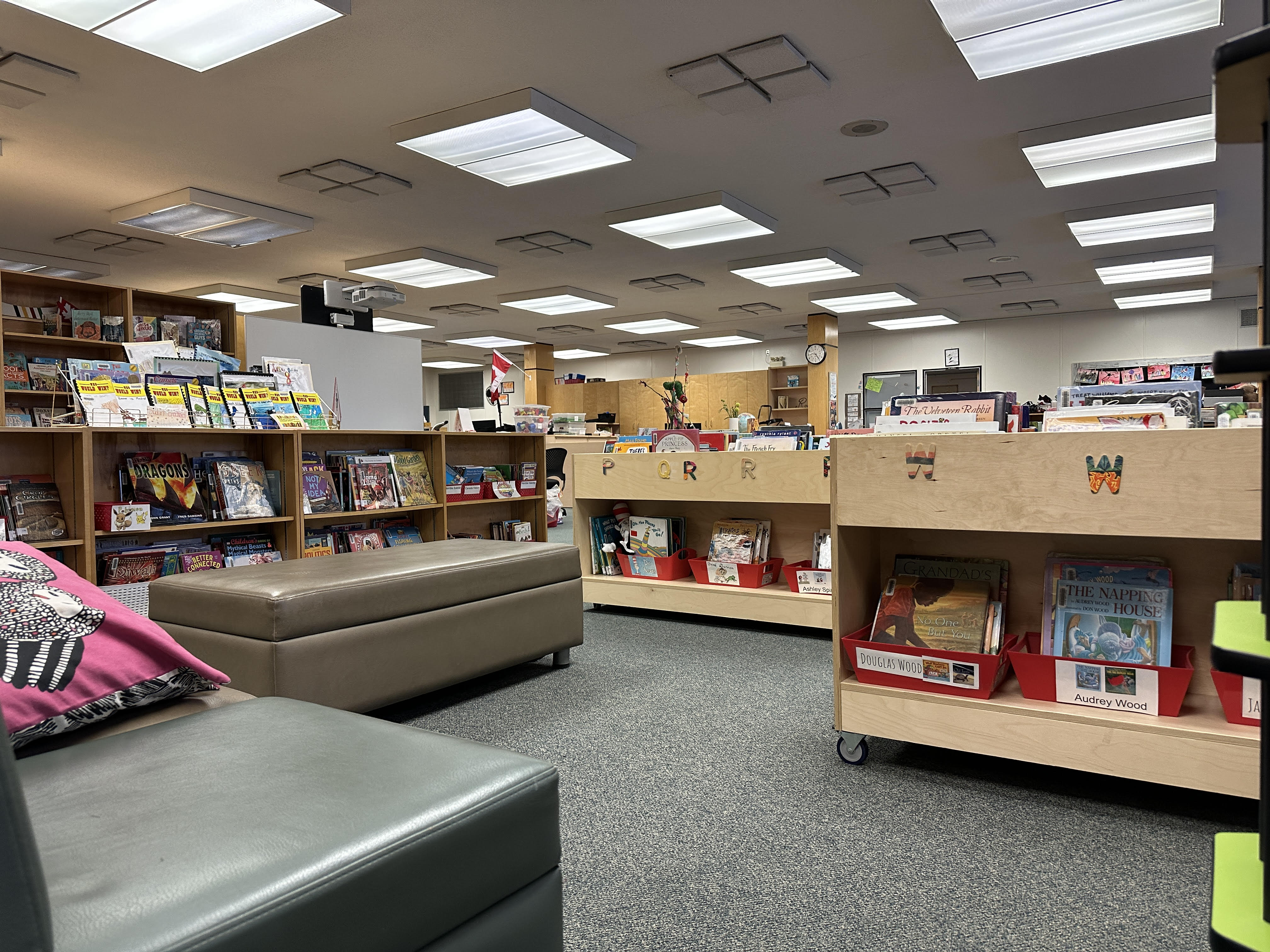 We inspire student success through high quality learning environments, supported by meaningfully engaged students, parents, staff and community. Using the district's Cornerstone Values of accountability, collaboration, equity and integrity as our guide, we provide appropriate learning experiences for all of our sudents based on their strengths and their challenges.
Kindergarten (ECS)
Early childhood is a significant period in human development. What young children learn at this state will have a major impact on successful learning experiences in school, on personal development, and on future participation in society. Early Childhood Services (ECS) refers to a continuum of programming that is developmentally appropriate and meets the diverse needs of young children and their families. In ECS programs, young children participate as active learners, build a shared set of experiences and develop knowledge, skills, and attitudes that prepare them for subsequent learning. Kindergarten refers specifically to the education program for children in the year prior to Grade 1 and is part of the ECS continuum. The Kindergarten learner expectations describe learnings that are appropriate for young children and are part of a learning pathway. Some children are already developing, or have developed, some of the learnings described in the Kindergarten Program Statement. Most children will achieve these learnings before they enter Grade 1. Others will continue to develop them during the primary school years. The Kindergarten program not only helps prepare children for entry in Grade 1, but also provides a foundation for later success.
The Kindergarten Program Statement provides learner expectations in 7 learning areas:
Early Literacy
Early Numeracy
Citizenship and Identity
Environment and Community Awareness
Personal and Social Responsibility
Physical Skills and Well-being
Creative Expression
The expectations of the 7 learning areas are interrelated and meet the social, physical, intellectual, cultural, creative and emotional needs of young children. These learning areas describe the learnings that young children accomplish not only in the Kindergarten Program, but also in their homes and communities. The learning areas provide a transition to the subject areas of elementary schooling.
Let the Kids Learn Through Play
Grades 1 to 6
Even though most of our schools offer a regular program, no two are quite the same. While the curriculum at all schools is determined by Alberta Education, a school's instructional focus, delivery of courses and activities will vary depending on the school is organized to meet student needs.
French as a Second Language (FSL)
Bonjour! The Grade 4 - 12 FSL Program of Studies provide students, and society in general, with definite benefits. By learning French, students gain both personally and academically. Society, in turn, profits from the contribution of citizens who are both bilingual and bicultural. All students at Westbrook in Grade 4 to 6 are required to take French as a Second Language programming.
Fine Arts Programming
The Music Program at Westbrook School offers children a unique blend of classical, folk and modern music experience combining traditional and Orff, Kodaly music methodology. We address a variety of needs of our students that help us actively involve students in a variety of music activities. Performing in choirs, Orff ensemble, handbells, participation in concerts and music festivals give children an opportunity to enjoy the beautiful world of art and music but helps children to grow as harmonious human beings. Concerts and participation in music festivals helps to involve parents and the community in school activities making our students feel proud about their accomplishments.
The Elementary Visual Arts Program, through the four components of REFLECTION, DEPICTION, COMPOSITION and EXPRESSION, provides opportunity for a variety of experiences: a chance to grow and develop as an individual; to develop perceptual awareness; to learn visual arts skills and concepts; to interpret and communicate with the visual symbol; to create; to value, reflect upon and appreciate the cultural aspects of art; to relate and appreciate art in everyday life.
ACADEMIC EXCELLENCE
In 2011, Westbrook School was cited as a School of Distinction and recognized by Awards for Excellence in Education in the Excellence in Language Arts and in Excellence in Science categories. We were one of the top 30 schools in Alberta and only one of 19 schools to be acknowledged in two categories. The awards were based on the data provided in the Fraser Institute's annual listing of Alberta schools' academic achievement.
The Excellence in Language Arts award recognizes schools where students have achieved ongoing success in the acquisition of reading and writing skills. The Excellence in Science award recognizes schools where students have achieved ongoing success in the acquisition of skills and knowledge of science.
In 2013, the C.D. Howe Institute recognized Westbrook School as having outstanding academic performance in their report Signposts of Success. We get the most out of our students, no matter what background they come from, rich or poor, recent immigrant or Canadian-born, native or non-native.
These recognitions are well deserved and celebrates the exceptional staff we have at Westbrook School, who daily demonstrate great ability, dedication and hard work as they help make a difference in their students' lives. It reinforces we are on the right path by creating a learning environment where the whole child can develop curiosity and transform to meet their potential. The work we are doing here in classrooms everyday is the right work.